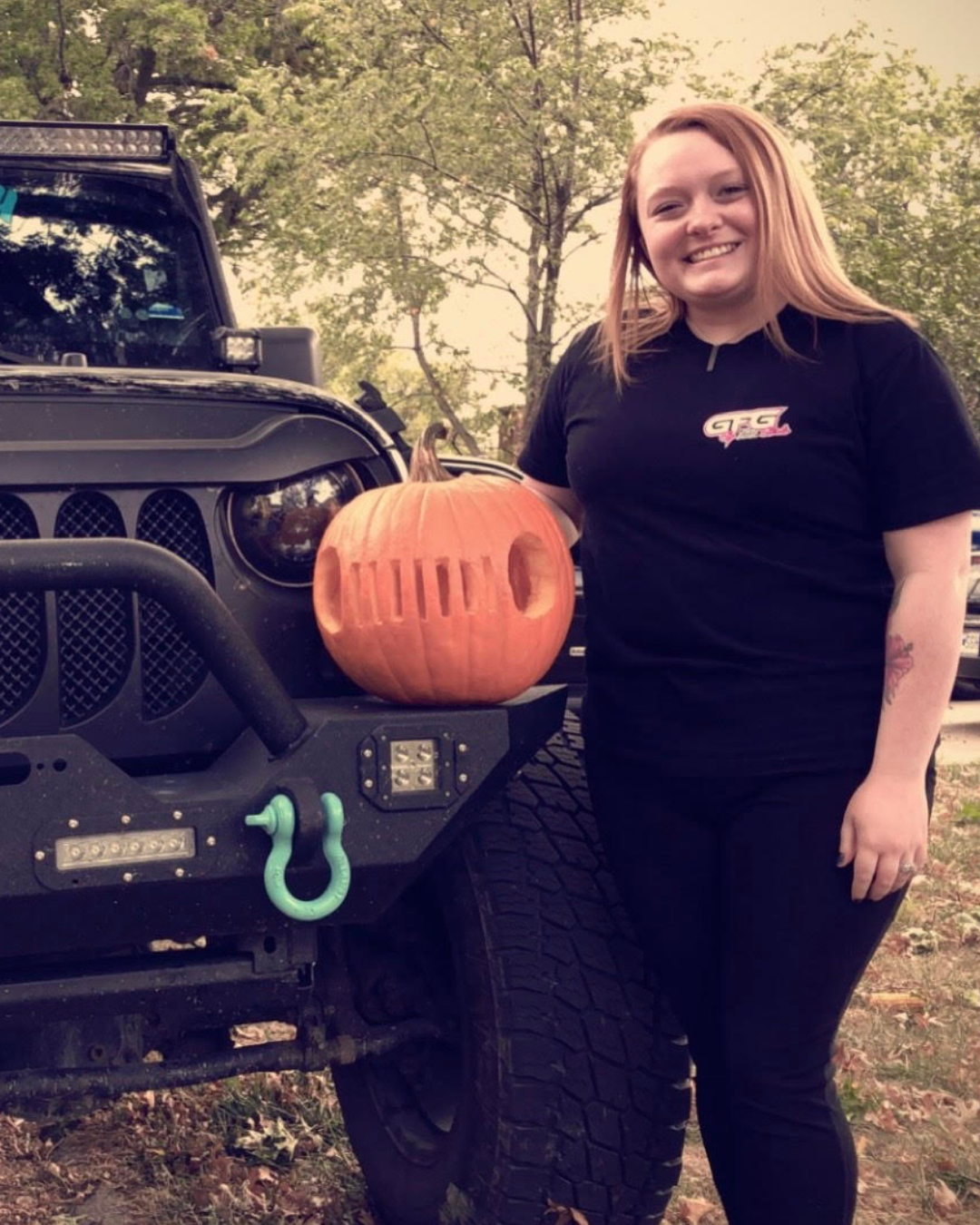 @beauty.and.the.brat
My name is Hannah Corman I am 22 and I have lived in Agency, Missouri for all my life until me and my high school sweetheart Toph who is now my husband, moved to Country Club, Missouri right outside of KCMO. I have two fur babies, KC and Marci who are my Jeep Dogs! I used to be a hairstylist, but I believe people can change paths.
I haven't always been into motorsports until my lifelong best friend and husband introduced it to me. I've spent many years in the garage with him learning all different types of techniques and ways to care for my vehicles. My husband and I have worked on many things including Jeeps, dirt bikes, supermotos, sport bikes, trucks, ricers, and quads. 
My Jeep is a 2013 Wrangler JK unlimited sport is my spoiled brat and Ive had her for almost 1 year now. I got her stock and I believe the saying "built not bought". My mods include LED lighting, aftermarket front and back bumpers with a tire carrier, rough country steering stabilizer, rough country shocks, 3.25 inch lift kit, painted teal interior, and much more to come!
My goal in life is to be a good role model to younger girls and to never let them give up just because they're scared to try something or someone tells them they can't do it. My favorite thing about being a Jeeper is the Jeep Wave. The wave is an unspoken bond that you share with other people that you may have not known before. The Jeep community will always be around and I'm glad I can be a part of it.
Photo Gallery
---