Gina Frederickson
"The winner ain't the one with the fastest car. It's the one who refuses to lose! -Dale Earnhardt Jr-"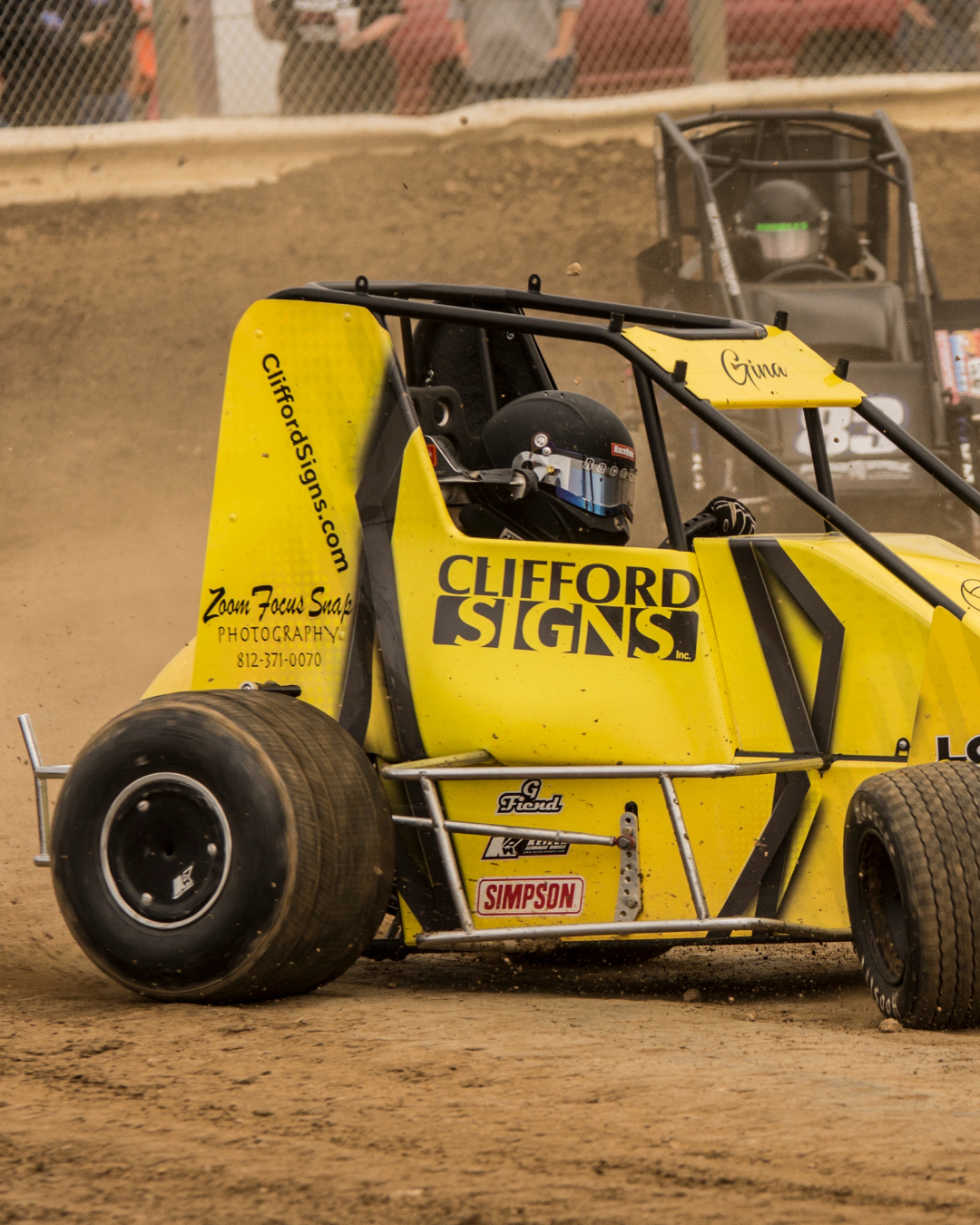 @ginalowefrederickson
I am 41 and I am racing 600 mini sprints. Started racing when I was 11. Started off in go karts, where I won 3 Championships, Indiana State Champion, 2nd at the Indoor Nationals. Moved up to 1200 mini sprints and won a few heats races and won Rookie of the Year. I got out of racing for awhile and decided it was time to get my kids into racing so we got 3 go karts and all of us was racing. My daughter Skye didn't last too long racing it just wasn't her thing. My son Keenan did very well and won a lot of races. Bought my son a 600 mini sprint and I got in the car to shake it down for him and I got the urge to race again. So my dad bought another mini sprint. I couldn't have done any of this without my dad! He is my number one fan. He believes in me when I don't believe in myself. My husband is another one of my number 1 fans. He races sprint cars. So you can say its a family affair. This year my car will be pink for my dad. He had a pink racecar when he was racing so I am doing it for him even though I don't like pink. Just remember to never forget who got you to where you are today! Also remember there are little girls looking up to you.
Photo Gallery
---