Hillary Brown
"Live life full throttle"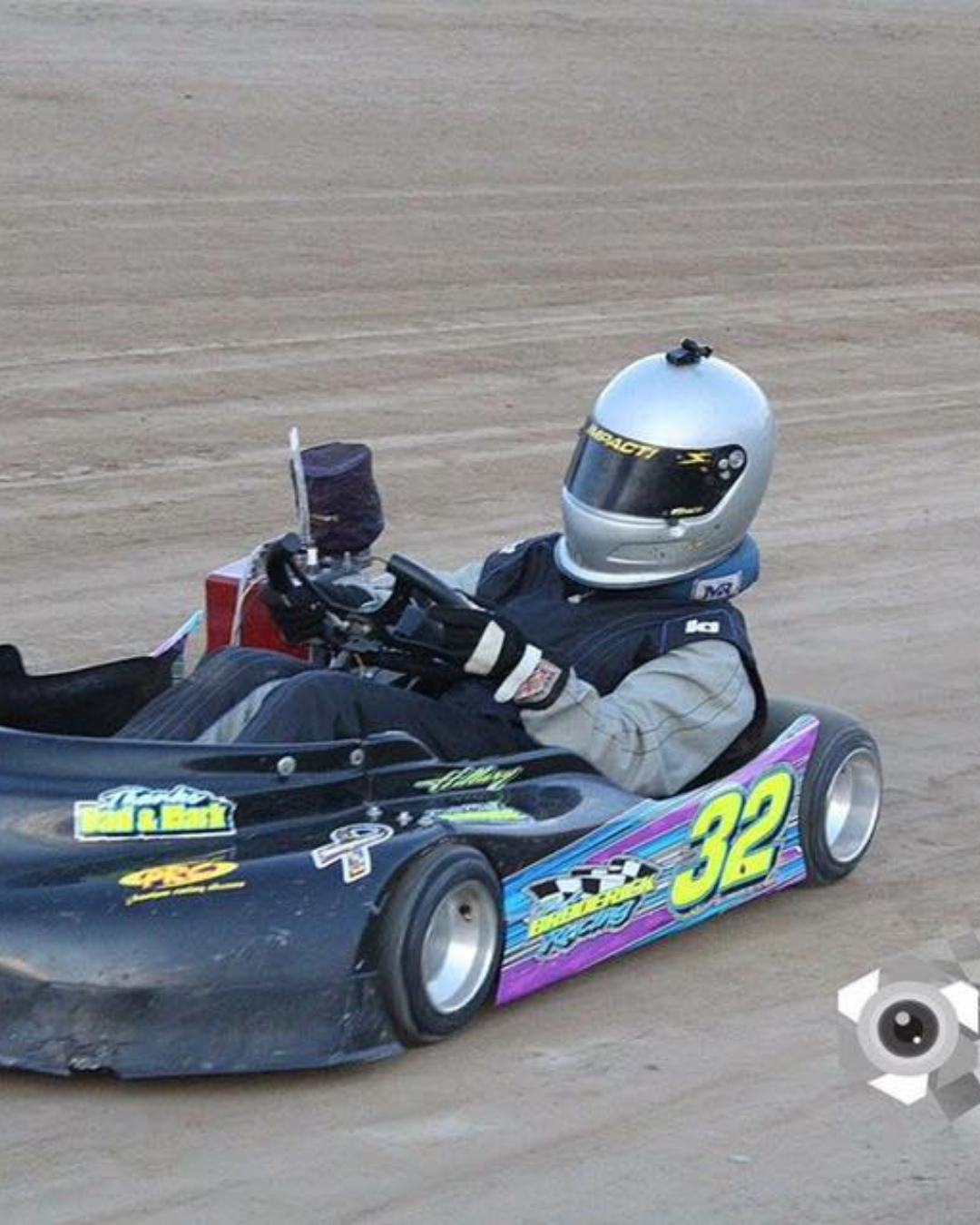 @Raw.Motorsports_hb32
My name is Hillary Brown and I am 27 years old. I am from a small town in Connecticut. When I'm not racing, I am a full time special education teacher at a private special education school in Connecticut. I also love reading, any outside activities, and snowboarding. This year I became the co-host of a racing podcast called Hot Laps Video Podcast where I have had the opportunity to talk with some amazing people in the racing community!
I am a third generation racer, so racing is pretty much in my blood. I started racing dirt go karts at 6 years old. After watching my grandfather, my uncle, and my older brother race for as long as I can remember, I couldn't wait to hit the dirt. I raced in many different classes at the dirt oval track in Shelton, Ct, where I scored a few wins and multiple top 5 finishes. When I was 12 years old my family decided to take a break from racing. Even though I wasn't racing anymore, I still stayed involved in racing and frequently attended the races at Lebanon Valley Speedway with my friends and family.
Fast forward to 10 years later, when my dad and I decided that it was time to get back into racing again. We put together one of our old karts and brought it to Lebanon Valley Kart Track in New Lebanon, New York. We had so much fun, and my dad and I knew right away that we weren't going to stop racing again any time soon. We invested in some new equipment and spent many hours in the shop preparing for races each week. I spent 3 years racing at Lebanon Valley Kart Track in the flathead stock lite class and got better and better each race. I had many top 5 finishes throughout my time there.
The 2020 season threw everyone for many loops, but we were lucky that we were able to make the best of it and race as much as we could! Many dirt tracks in Connecticut and New York were unable to open, which made it seem like our race season may have ended before it started. Luckily, my dad became the race director at Poughkeepsie Raceway in Poughkeepsie, New York, and that became our home track. I have been a dirt oval racer my whole life, but Poughkeepsie Raceway is an asphalt oval track, so the 2020 season was a huge learning experience for me. At first the transition was very difficult for me, but as time went on I became more and more comfortable on the asphalt and had a lot of success throughout the season. I believe this experience has helped me become a better driver and learn to adapt.
In 2021 we plan to make our racing program bigger and better! In addition to weekly racing at Poughkeepsie Raceway, I'm hoping to run some dirt races to Lebanon Valley Speedway and Caroga Creek Speedway. I also plan to run some races at Pomfret Speedway, which is an asphalt oval track in Pomfret, Connecticut. I recently won a raffle for a wing champ kart, which I am hoping to race on both dirt and asphalt. I have always raced flat karts, so I am very excited to try something new! With all of these changes, this season is going to come with many challenges, but I have never been the type to back down from a challenge. I can't wait to take these opportunities to continue to learn and grow as a racer!
Photo Gallery
---